Technology and IT Services
Your Trusted Technology Partner in the Greater Seattle Area
Welcome to Premier Tech NW, your premier destination for comprehensive technology and IT services in the Greater Seattle area, including Bellevue, Redmond, Snohomish County, and King County. With our expertise and dedication to delivering top-notch solutions, we are committed to providing outstanding support for both small businesses and residential clients. As a leading Seattle IT company, we offer a wide range of services to meet your technology needs.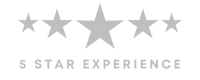 Business IT Services
At Premier Tech NW, we understand the critical role technology plays in today's business landscape. Our team of experienced professionals is well-versed in providing tailored solutions to optimize your business operations and help you achieve your goals. Our business IT services include:
Technology Support and Maintenance
Our expert team of technicians provides comprehensive support and maintenance services tailored to the unique needs of businesses. From proactive system monitoring and software updates to troubleshooting technical issues and assisting, we ensure that your technology ecosystem is optimized for maximum efficiency.
Network Setup and Security
We specialize in designing and implementing robust network setups tailored to your business requirements. Our experts ensure secure connections, reliable data transfer, and efficient network performance. We also offer comprehensive security solutions to safeguard your critical data and protect against cyber threats.
Cloud Solutions
Take advantage of the scalability and flexibility of cloud computing with our customized cloud solutions. We assist in migrating your data and applications to the cloud, ensuring seamless integration and enhanced collaboration. Our experts will help you choose the right cloud platforms and manage your resources effectively.
Data Backup and Recovery
Protect your valuable business data from unforeseen events with our reliable data backup and recovery services. We implement secure backup solutions, regularly monitor data integrity, and provide efficient recovery options to minimize downtime in case of system failures or data loss.
IT Consulting and Strategy:
Rely on our expertise to align your technology initiatives with your business objectives. Our IT consulting services provide you with strategic guidance, helping you make informed decisions about technology investments, upgrades, and future growth opportunities.
Residential IT Services
In addition to our comprehensive business IT services, Premier Tech NW also offers personalized technology solutions for residents in the Greater Seattle area. Whether you need assistance with setting up your home network, troubleshooting computer issues, or maximizing your entertainment systems, our Seattle IT services are here to help. Our services include:
Home Network Setup and Troubleshooting
Our experts can assist you in setting up a reliable and secure home network, ensuring seamless connectivity across all your devices. We troubleshoot network issues, optimize Wi-Fi performance, and provide solutions to enhance your overall home networking experience.
Computer Repair and Support
If you're facing computer problems, we've got you covered. Our skilled technicians are well-equipped to diagnose and resolve hardware and software issues for your desktop or laptop computers. We provide efficient repairs, virus removal, and system optimization to keep your devices running smoothly.
Home Entertainment Systems
Enhance your entertainment experience at home with our expertise in setting up and optimizing home theater systems, audio/video equipment, and smart home devices. We ensure seamless integration and assist in maximizing the functionality of your entertainment systems.
Personal Device Assistance
Need help with your smartphones, tablets, or other personal devices? Our team is ready to assist you with device setup, troubleshooting, and optimizing performance, ensuring you get the most out of your personal technology.
Other Services
Security Camera Systems
Investing in wireless home security cameras can significantly enhance the protection and safety of your property. With advanced features like high-definition video recording, motion detection, and remote access, these systems provide real-time monitoring and recording capabilities. Wireless security cameras eliminate the need for complicated wiring and offer flexibility in terms of installation.
Smart Home Services
Transforming your house into a smart home system offers numerous benefits in terms of convenience, energy efficiency, and enhanced security. Smart home systems allow for the seamless integration and control of various devices and appliances, such as lighting, thermostats, door locks, and entertainment systems, all from a central hub or smartphone app. This enables remote access and control over your home's functionalities, even when you're away.
Home Entertainment Systems
Enhance your entertainment experience at home with our expertise in setting up and optimizing home theater systems, audio/video equipment, and smart home devices. We ensure seamless integration and assist in maximizing the functionality of your entertainment systems.
Common Challenges in Technology Implementation and IT Services Management
Data Security and Privacy: Addressing concerns and implementing robust security measures to protect sensitive data.
Integration Issues: Ensuring seamless integration of new technology or IT services with existing systems and infrastructure.
Budget Constraints: Managing and optimizing IT budgets to align with the organization's needs and goals.
Scalability and Future-Proofing: Planning for future growth and ensuring that technology solutions can scale as the organization expands.
Advantages of Professional Seattle IT Services
Expertise and Knowledge: Professional IT services provide access to experienced technicians with specialized knowledge in various IT domains.
Enhanced Security: IT services implement robust security measures to protect data and systems from cyber threats, ensuring peace of mind.
Improved Efficiency: IT services optimize network setup, hardware, and software to enhance performance and productivity.
Proactive Monitoring: IT services providers offer proactive monitoring to identify and address potential issues before they impact the home or business.
Trust Premier Tech NW for Your Technology Needs
Premier Tech NW is committed to delivering exceptional technology services to businesses and residents in the Greater Seattle area. With our reliable support, technical expertise, and customer-centric approach, we strive to be your trusted technology partner. Contact us today to discuss your IT requirements and discover how we can help you succeed in the ever-evolving digital landscape.
Trust Premier Tech NW With Your IT and Technology Needs
For all your IT and technology needs, turn to the experts at Premier Tech NW. We can create a customized solution that fits within your budget, so schedule a free consultation with us today.